En tant que fondatrice de The Daily Couture et rédactrice spécialisée dans les métiers d'art, je contribuerai à l'évènement « Made in Mode » aux Galeries Lafayette organisé dans le cadre des Journées Européennes des Métiers d'Art les 30, 31 mars et 1er avril, le grand rendez-vous annuel des métiers d'art en France et, en 2012, pour la première fois, en Europe !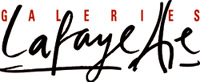 Les Galeries Lafayette ont choisi de prolonger la valorisation des métiers d'art auprès du public tout le mois d'avril. J'y animerai l'espace dédié aux créateurs et artisans de la mode à la Galerie des Galeries tous les jeudis (18h30-20h) et samedis (15-19h) le temps de l'évènement. Interviews en live, partage des savoirs et convivialité seront au RDV ! N'hésitez pas à venir y faire un petit tour !
Stéphanie Bui
As the founder of the The Daily Couture and editor specialized in master craftsmanship of  fashion, I was asked by one of the biggest fashion malls in Paris, the Galeries Lafayette Haussmann, to contribute to their « Made in Mode » fashion event.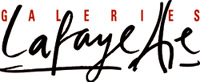 The Galeries Lafayette decided to have French designers and craftsmen in the limelight to celebrate Made in France fashion and local productions.
I will animate the event taking place at the Galerie des Galeries on Thursday (6:30- 8pm) et samedis (3-7pm) on April. Meet us for Live interviews, sharing experiences and knowledge !