Pour célébrer la semaine de la Haute Couture automne hiver 2013 – 2104, The Daily Couture organise la visite exceptionnelle d'un atelier de Haute Couture à Paris  à un tarif plus accessible pour les lecteurs de the Daily Couture. Ce n'est pas une visite individuelle, mais destinée à 11 participants.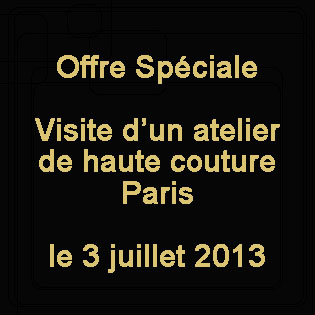 Pour informations, the Daily Couture conçoit, toute l'année, excepté en août, des visites/parcours personnalisées destinées aux professionnels de la mode, du luxe et aux écoles de création. Nos découvertes du Paris de la couture et du sur mesure proposent l'expérience d'un Paris confidentiel, témoignage d'un art de vivre à la française rayonnant dans le monde et riche d'enseignement mettant à l'honneur l'intelligence de la main…
The Daily Couture n'oublie pas les particuliers! Les visites seront réalisées en petits groupes. Nous vous proposons de nous envoyer par e-mail vos disponibilités en semaine.
Nos parcours personnalisés du Paris de la création haute couture présentés sur notre site I Love Paris Savoir-Faire.
En lisant notre Livre d'Or, vous pourrez découvrir quelques-uns des témoignages de nos clients individuels ayant choisi de nous confier leur rêve d'initiation au Paris de la haute couture.
Pour toute information, écrivez-nous à info@thedailycouture.com
As fashion's elite will gather in Paris next week for the Fall Winter 2013 – 2014 Haute Couture week, the Daily Couture is paying homage to the most talented master craftsmen of Haute Couture… Save the date: on July 3rd, The Daily Couture organizes a highly special visit to a master craftsman's atelier in Paris!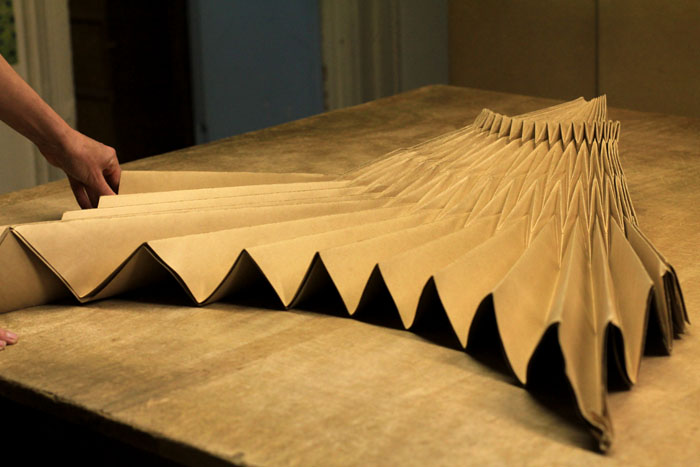 Know that this workroom, specialized in an incredible know-how, works for the greatest Haute Couture fashion brands and fashion designers, that the workroom is an amazing place to visit as well!… For all these reasons, the Daily Couture decides to offer our readers – the quickest that will book it! – a privileged accesss* to this haute couture workroom by participing to this one visit at a special rate.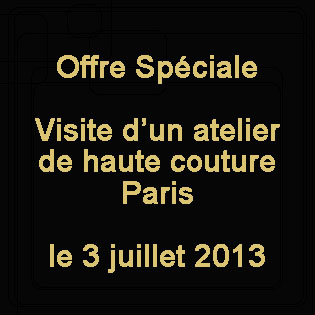 That will be the Daily Couture's way to celebrate the Haute Couture fashion week in Paris!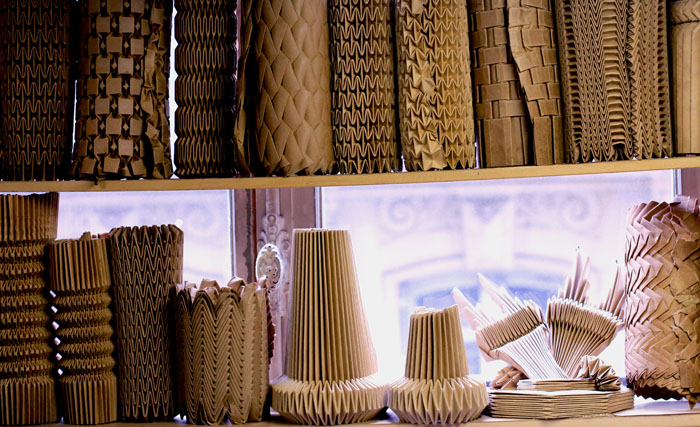 And for those who will be willing to have a drink after the visit, let's do it and have a talk on haute couture making, its specificities as France's luxury derived from a long traditional of an industrial ecosystem made of very small and highy specialized and artisanal skilled.
Don't hesitate reading our Guest Book as well! For booking information, send a mail to: Stéphanie Bui : info@thedailycouture.com.
For information about our Paris fashion private tours organized all year round (except August), visit our page dedicated to our Paris custom Couture and Sur Mesure tours for professionals and private individuals interested in discovering this confidential world of French fashion, don't hesitate reading our Guest Book. The Daily Couture  by Stéphanie Bui – info@thedailycouture.com